About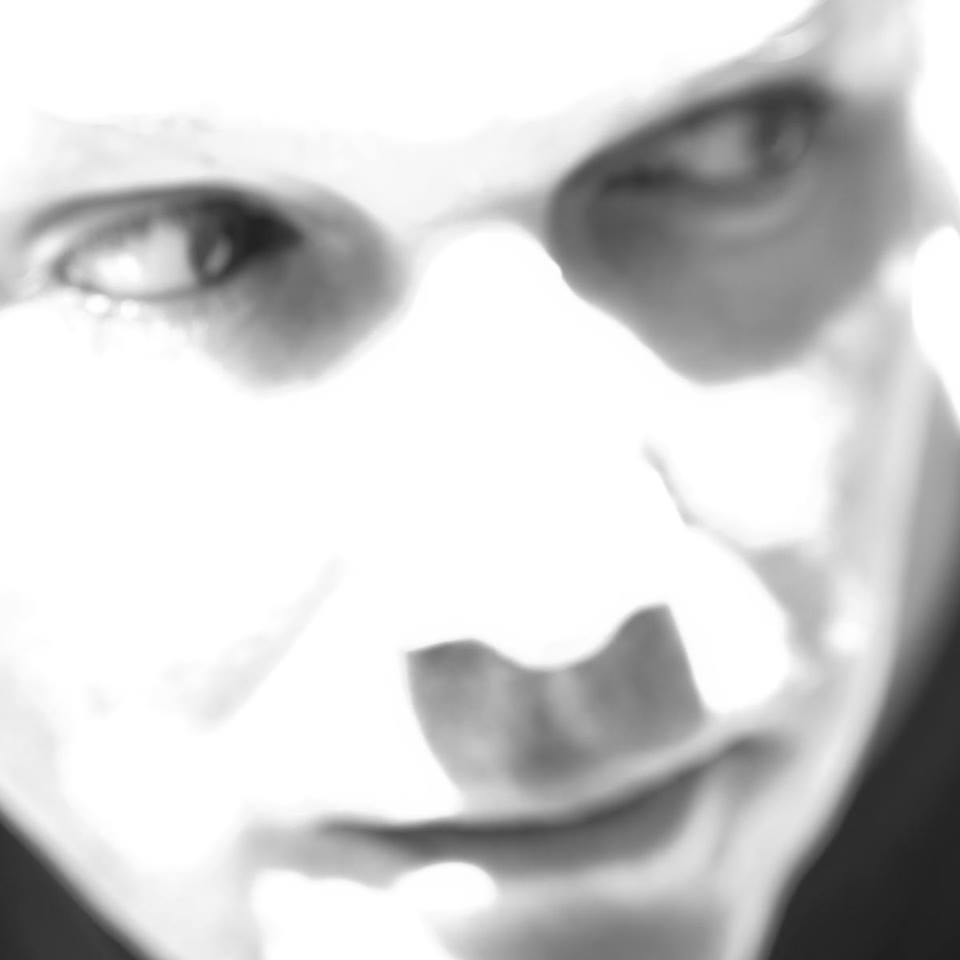 Ferris Thomas is a front-end web developer who lives a few miles south of Atlanta, Georgia. He sees to it that creative folk get their message out across a slew of different screens.
His forray into the software world began after college when he got a job as a background artist for a small software company in Connecticut that specialized in developing children's CD-ROM games and activities with something called Macromedia Director. The opportunity to learn to program presented itself and Ferris transitioned fairly quickly from one creative endeavour to another. A self-taught programmer, while at McGraw-Hill he somewhat quickly transitioned from Director to Flash. Years on Ferris has stayed with the front-end he now works predominantly in HTML + JavaScript.
A yankee hailing from rural Connecticut, Ferris moved to Atlanta shortly after Y2K turned out to be a big nothing and has been adjusting every since. Not long ago he pulled up stakes and went OTP, fleeing to the quieter confines of Coweta county where he now lives with his sweet and wonderfully tolerant wife, their daughter, and a pair of dogs. When he's not at work (or commuting to and fro) his side projects include toiling in his garden, taking pictures of this and that, travelling when possible, and the occasional art project.
Work
Below are a select few projects I've worked on over the past few years.
Linesheets Application
Client: Shelly Brown (Southern Ground)
Task: Create an internal online application for building custom inventory PDFs.
Technologies: HTML5, CSS3, JavaScript including React with Redux & Babel, PHP including the FPDF library, Node, Gulp
Stack Visualizer
Client: Shelly Brown (Southern Ground)
Task: Create a custom visualizer for client's jewelry line.
Technologies: HTML5, CSS3, JavaScript including React with Redux & Babel, Node, Gulp.
Sir Rosevelt
Client: Sir Rosevelt (Southern Ground)
Task: Single-page media-rich landing page for the new band, Sir Rosevelt, a side-project for Zac Brown.
Technologies: HTML5, CSS3, JavaScript, Video, Node, Gulp, AWS including S3 and Route 53
Visa 360° of Acceptance
Client: Visa (Alien Communication/Razorfish)
Task: Dynamic site for the Rio Olympics.
Technologies: HTML5, CSS3, JavaScript including React with Redux & Babel, Node.
Mobile Optimization
Client: Ainsworth Pet (Moxie)
Task: Optimize the client's site for mobile.
Technologies: HTML5, CSS3, the Laravel PHP framework
Ambient Video Heroes
Client: Rachael Ray Nutrish (Moxie)
Task: Add ambient videos to standard page hero units on the client's website.
Technologies: HTML5, CSS3, the Laravel PHP framework, and a heavily modified version of the Vide video library
MoxieMob-N-Maps
Client: Moxie (Moxie (Internal))
Task: Extended and improved a Cordova mobile application prototype. Added SVG-based campus maps with search features.
Technologies: AngularJS, SVG Pan Zoom (<a href='https://github.com/ariutta/svg-pan-zoom'>https://github.com/ariutta/svg-pan-zoom</a>), HTML5, CSS3
CarMax
Client: CarMax (Moxie/Razorfish)
Task: Worked on a team of ~6 front-end and ~4 back-end Sitecore/.NET developers to re-build the client's website from the ground up.
Technologies: ReactJS, Reflux, Stylus with Jeet grid, SVG, SiteCore/.NET
Cow Appreciation Day on Tumblr
Client: Chick-Fil-A (Moxie)
Task: Update the client's Tumblr page for Cow Appreciation Day.
Technologies: HTML5, CSS3, LESS, jQuery, PHP
Pennington
Client: Pennington Seed (Moxie)
Task: Refresh the client's website with a complete redesign.
Technologies: HTML5, CSS3, LESS, jQuery, Sitecore, .NET
Activator - Strong 4 Life
Client: Children's Healthcare of Atlanta (Moxie)
Task: Create a testing and evaluation site for the client.
Technologies: HTML5, CSS3, LESS, jQuery, Sitecore, .NET
Strong 4 Life
Client: Children's Healthcare of Atlanta (Moxie)
Task: Web site build for Agency client.
Technologies: HTML5, CSS3, LESS, jQuery, Sitecore, .NET
Shade Selector
Client: L'Oreal (Moxie)
Task: Create a site where user can determine the best color solution for their hair type.
Technologies: HTML, CSS, JavaScript, jQuery, Backbone JS
VZW Small Business
Client: Verizon Wireless (Moxie)
Task: Create a rich website to showcase the client's small business partners.
Technologies: Flash, ActionScript 3, JavaScript
Story Tool
Client: Left Brain Games (Left Brain Games)
Task: Optimize a Flash-based online scripting tool used for company projects.
Technologies: HTML, CSS, JavaScript, Flash, jQuery, PHP, MSSQL, Ajax
New Hive City
Client: Paramount (Left Brain Games)
Task: Create a branded game for the Bee Movie with a user-generated store. Personal responsibilities included creation and implementation of the game's database schema, PHP-based API, and commerce side of the in-game store in Flash.
Technologies: Flash ActionScript 3, PHP, MySQL
FAQ
Are you currently looking for work?
Not at this time.
Aside from jQuery, what other JavaScript libraries or frameworks do you know?
Recently I have been utilizing React (with either Rexux or Reflux and React Router) on my projects. Prior to that I worked on a mobile app built on Angular (within Cordova). Previous additional experience includes Backbone and a seemingly countless number of helper libraries like Underscore, Lodash, and Masonry in production sites.
Have you had any exposure to Content Management Systems?
Most recently I've had extensive exposure to SiteCore, but I'm not certified.
How do you like SiteCore?
It's extremely powerful. I'm working on my .NET skills at the moment.
Do you know OOP, Design Patterns, and MVC?
Indeed.
Do you know ActionScript 1, 2, and 3?
Absolutely, but it's been a while.
Do you still do any Flash development?
I haven't had any requests for it in ages, but do miss it. A bit.
What criteria do you have when sizing up new opportunities?
Off the top of my head there are a few things:

Location: It's something that affects you every single day, and with my living well south of Atlanta I'm sensitive to commute times.
Opportunity: What would I be doing? One project for the foreseeable future or a dizzying myriad of small one-offs? And with what tech? Are casting a wide net and trying to keep folks running IE 7 happy, or are we targeting modern/mobile screens?
Culture: What's the vibe? I've been very fortunate to have worked at a string of firms that have fairly relaxed atmospheres.
Position: How stable is the company?

That sort of thing.
Would Roswell or Alpharetta be all right?
Consider this: It's an hour without traffic. And Atlanta has traffic.
Would you consider temp or temp to perm? What about a six month contract?
I'm fond of full-time direct-hire W2-styled work, but might consider a temporary gig were the right one to coma along.
Do you have a resumé/CV available?
You have two choices: You can either me up in the contact section and I can send it over, or you can visit the Resumé/CV page.